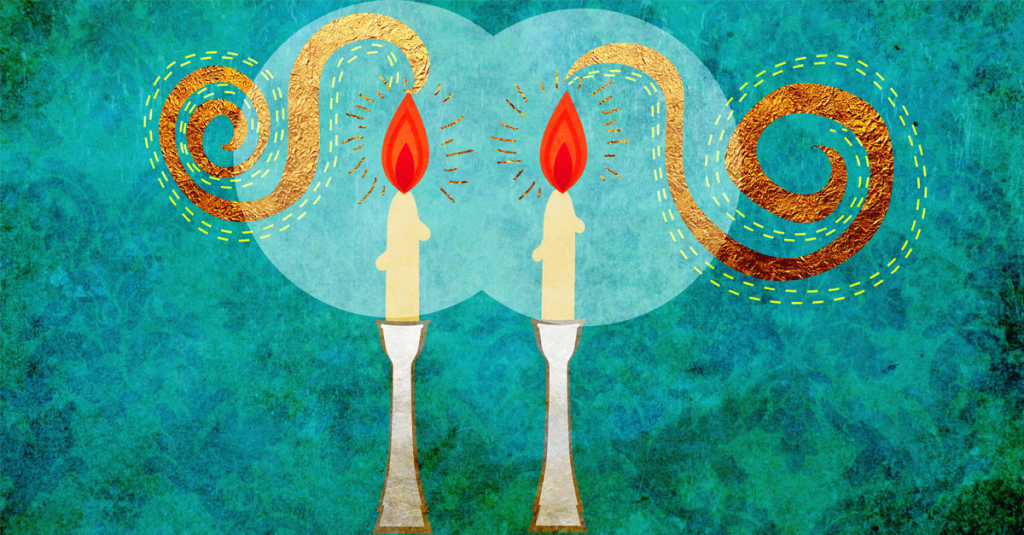 6:30pm August 10
Musical Service and Potluck
Location: Shir space at Plymouth
Join us for the last potluck of the Jewish year as we prepare to welcome the month of Elul. The theme of the month – which can be considered an acronym for the Hebrew that means "I am my beloved and my beloved is mine" – is perfect since we will be celebrating more special anniversaries. Join Marilyn and Bob Jacobs, Judy and Howard Tolkan, and Debbie and Bill Berg as they celebrate a collective 155 years of wedded bliss!!
6pm, August 17th
Shir Community Table
Home of Nita Salzman (Shorewood)
Enjoy a delicious meal and warm company in an intimate setting. Sign up here to RSVP and note your contribution to the table.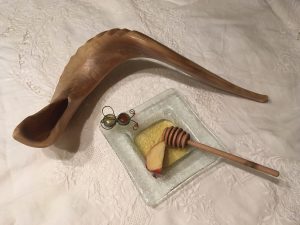 Preparing for the High Holy Days
Shir is hosting two events to help us prepare for the upcoming Days of Awe.
Screening of Ushpizin
Saturday August 18th, 7pm
Location: TBA
Join us for this delightful Israeli film that takes place in the Old City during the holiday of Sukkot. A ba'alei teshuvah (newly religious) couple struggling to make their new life work is challenged by unexpected guests (ushpizin) from his former, wilder, life. Bring your favorite movie snack. Popcorn and drinks will be provided.
Selichot
Saturday September 1st, 7pm
Location: Shir Space at Plymouth
This is the final liturgical marker prior to Rosh Hashanah. We will learn about the evolution of the core yuntif traditions, enjoy a sweet dessert potluck, make havdalah, and gather for a short, musical, moving taste of the High Holy Day liturgy.
High Holy Days Planning Begins!
Did you enjoy our High Holy Days gatherings last year? Would you like to help make them happen this year? We'd love to have you join the HH Logistics Team!
We have opportunities for those able to help with a single task or two:
Comfort during services (fans, hydration etc)
Decor/Aesthetics/Gym Setup
Setup/logistics for services, meals, programs
Musicians' pre-fast meal
If you are an old-hand at this, great! If your new to this, we have mentors who will happily work along with you.
Interested? Have questions?
Contact Reesa at 414-975-5973 or at reesag5@gmail.com.
Members Corner
Shir members Marilyn and Bob Jacobs and Jim Winston will be part of the DIY Kitchen Band at this Sunday's Bluegrass Festival at Pioneer Village in Saukville.
Come out, enjoy some music, support your Shir chevre, and grab a washboard!!
All the details are here (http://www.cedarburg.org/events/details/bluegrass-at-the-village-3446) .