Turn us, and we will be turned.....renew our days as of old​.
High Holy Day liturgy and Eichah (Lamentations)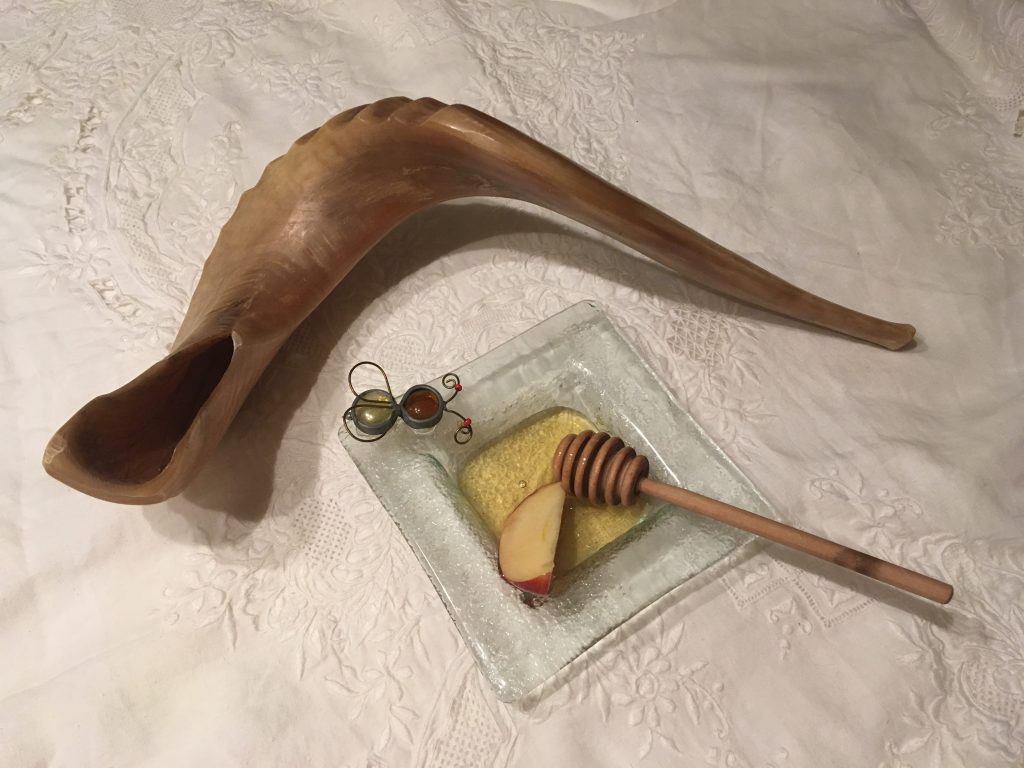 Each fall our doors are wide open for all who wish to celebrate the High Holy Days in community. Tickets are not required for members or guests, however guests are encouraged to make a donation to the congregation as they are able.
At Congregation Shir Hadash you will encounter much that you would expect at Rosh Hashanah and Yom Kippur services: special liturgy, beautiful music, hearing the shofar, reciting yiskor. You will also experience some things you might not expect: interpretive poetry, personal stories from congregation members, a warm, welcoming atmosphere, the opportunity to come up ​to the Torah ​for a group aliyah.​
Our Rosh Hashanah observance includes a community tashlich ceremony at the Milwaukee river and a second day retreat where we take a deep dive into a specific theme. Yom Kippur begins with the powerful Kol Nidre service and ends in a communal break the fast, with many opportunities for prayer, reflection, movement, and connection in between.
The ​Days of Awe at Shir Hadash feel a lot like our ​events throughout the year - only higher!
2019/5780 High Holy Day Service Schedule
ROSH HASHANAH
Sunday, September 29
Kabbalat HaShanah - Welcoming the New Year
7:30pm - 9:00pm
Dessert Oneg
9:00pm
Monday, September 30
Shacharit/Morning Services
9:30am - 12:30pm
Tashlich
4:00pm
Location: Hubbard Park in Shorewood
Tuesday, October 1
Rosh Hashanah Retreat
9:30am - 2:00pm
Location: Private Home, contact us for information
YOM KIPPUR
Tuesday, October 8
Kol Nidre
6:00pm - 8:00pm
Wednesday, October 9
Shacharit/Morning Services, including Yizkor                       
9:30am - 1:00pm
YK Movement
1:30pm
Afternoon Learning and Conversation
4:00pm
Neilah, including Havdalah
5:30pm
Potluck Break-the-Fast
7:00pm
For more details about our High Holy Day services, including location, parking, childcare, etc. click here.