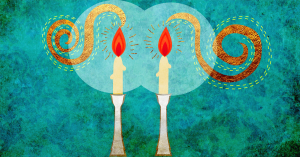 Musical Freedom Service and Potluck
April 12, 6:30pm
Location: Shir space at Plymouth
In honor of the month of Nissan and the upcoming Passover holiday, our wonderful music service will feature music and readings on the theme of freedom. Bring a potluck dish to share.
Shir Community Seder Table
April 19, 6pm
Location: 2400 E Stratford Ct.
Join co-hosts Nita Salzman and the Sweeney/Woll family for a warm, thought-provoking, delicious seder and meal, complete with some extra musical fun. The meal will be collaboratively created as usual for our Community Table meals.
Shabbat/Pesach Morning Service with Yiskor
April 27, 10am
Location: Shir Space at Plymouth
Join us for a musical morning Shabbat and festival service, Torah reading including the Song of the Sea, and Yiskor service, on this unique day which is the 8th day of Pesach in traditional communities and a (possibly chametz-free) Shabbat for others. Confused by this? Ask the rabbi!!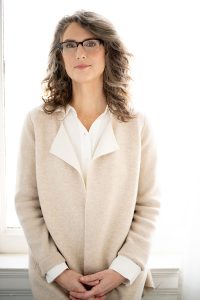 Dare to Imagine:  Creativity and Healing
With Anne Basting
Building on 25 years of work in aging and the arts, Anne will share three simple techniques to infuse imagination into care, as well as stories of her experiences transforming care settings into cultural centers.
Sunday, April 14, 2pm  –  Plymouth Upper Study

We are excited to offer SO many opportunities to be together during Passover this year. See above for Shabbat programs which include the first and last day of the holiday –  first night Community Table and morning service with Yizkor.
Here is the rundown for the rest of the week:
 A Night of Questions
Saturday, April 20th, 7pm
Location: Sweeney/Woll Home
We will lounge in freedom enjoying finger foods and drinks and exploring the questions that are on our minds but not the Haggadah.Bring pesadik finger food and wine or another beverage, to share. (Kitniyot are ok, ask the rabbi if you have ?s)
Freedom Seder
Wednesday, April 24th, 6:30pm
Location: Shir space at Plymouth
We will gather with our brothers and sisters from St. Mark AME to explore questions of freedom in our respective histories, communities, and in the world. This will be an organized potluck.
Mimouna / Pizza and Cake Bash
Saturday, April 27th, 6:00pm
Location: Apple/Cangiamilla Home
This North African Tradition celebrates our freedom and the joys of bringing chametz back into our lives. Mark your calendars – more details on what to bring, etc. to come!